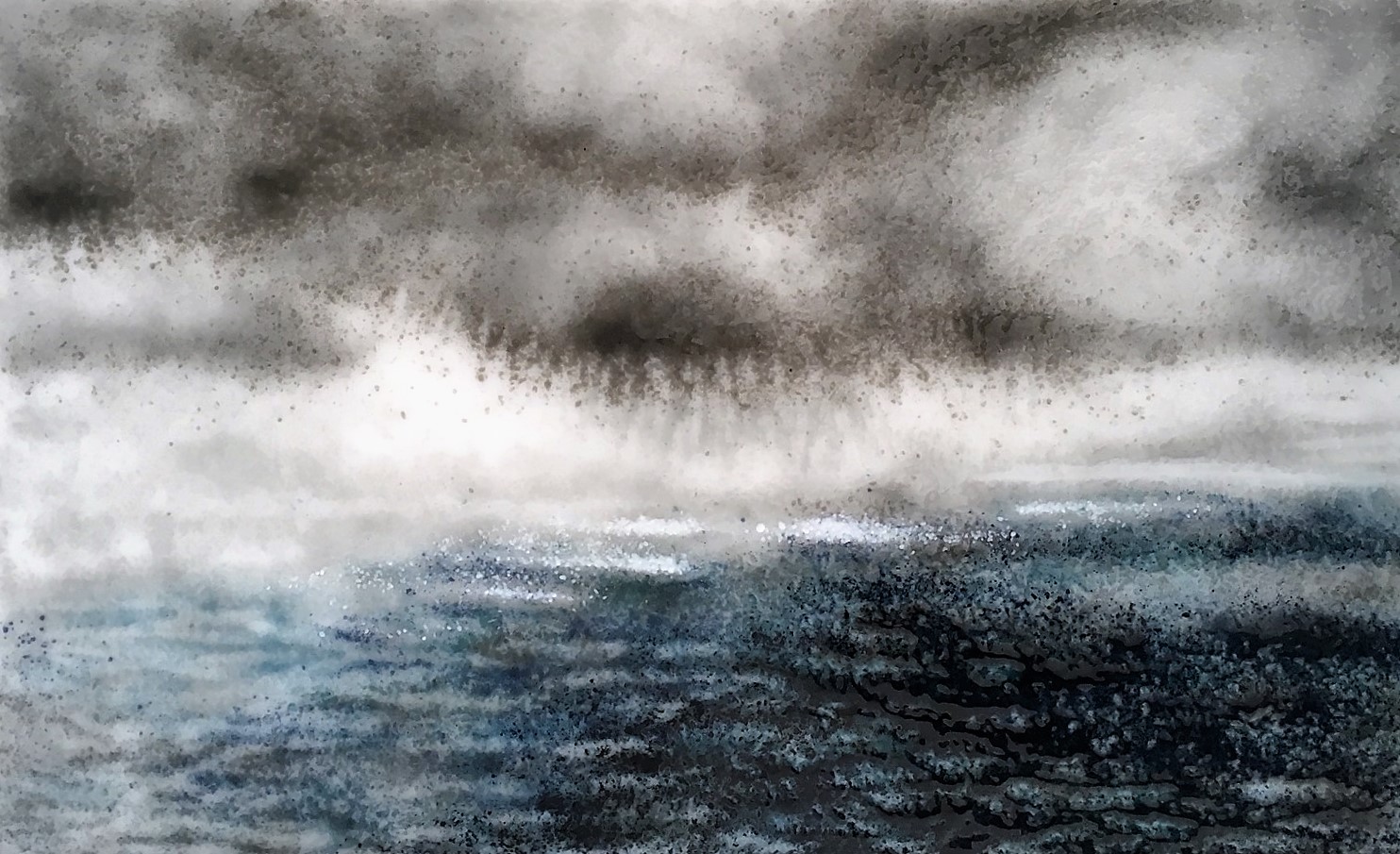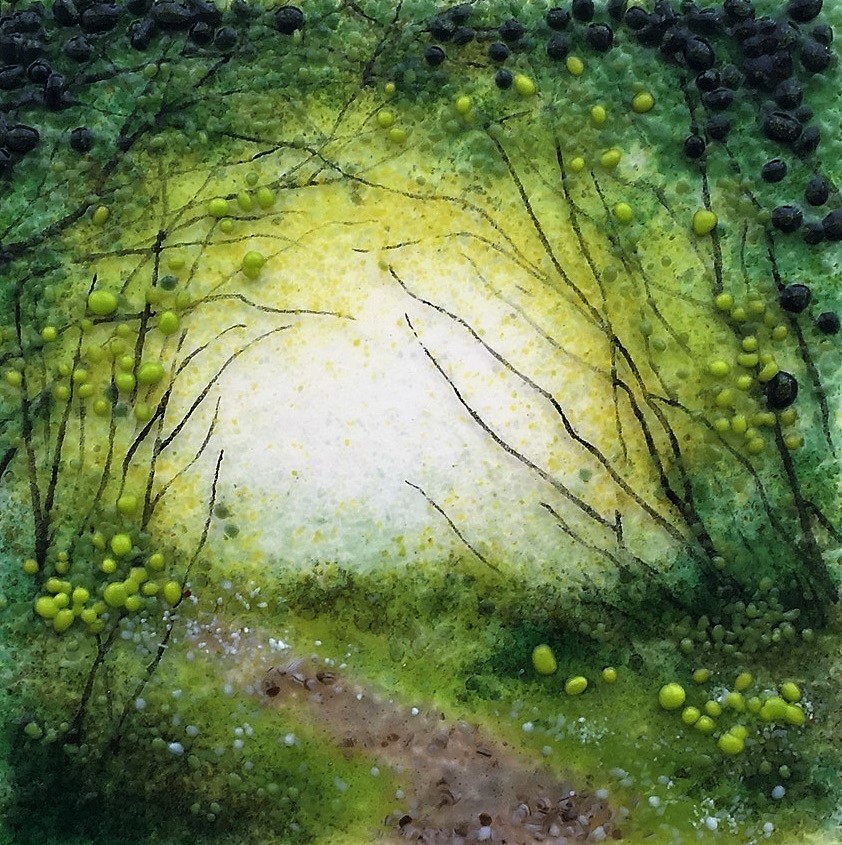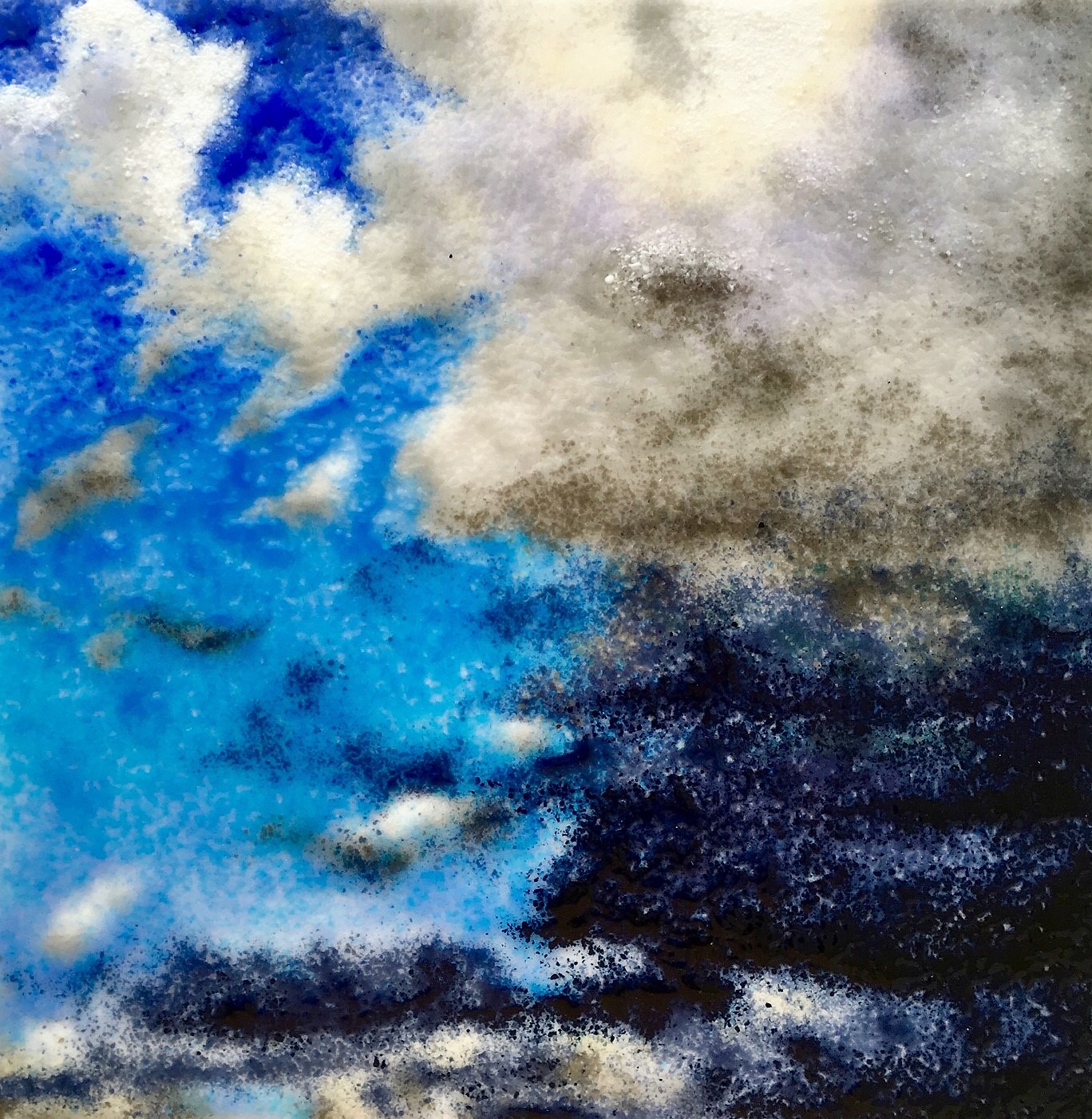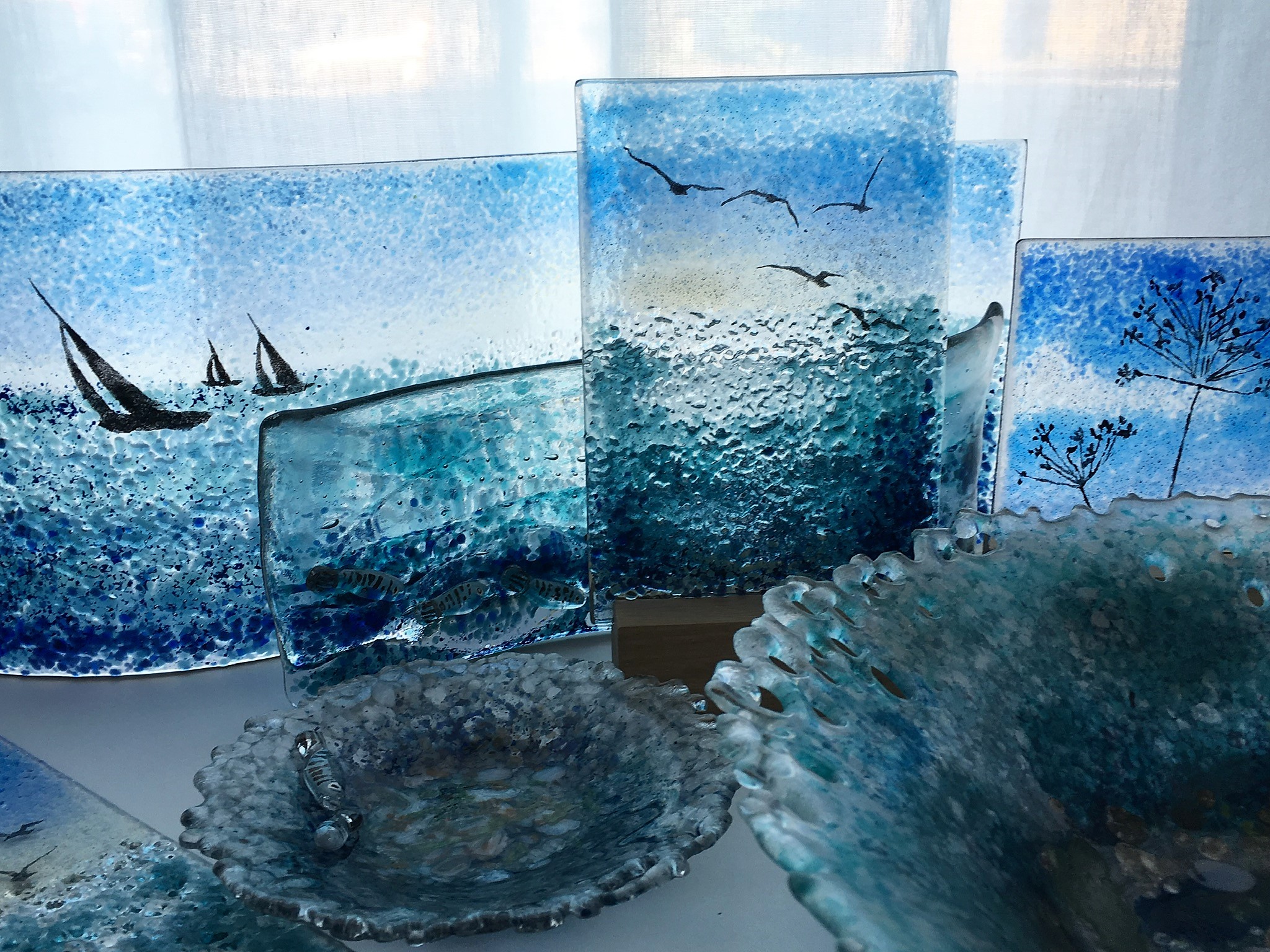 My current work mainly utilises the colours and textures of glass fusing materials and techniques as a fine art medium, an intuitive and painterly response to an image or drawing, further enhanced by the surprises created during the glass firing process.
Fundamental to this process are my landscape drawings in charcoal and pastel, which provide the inspiration and starting point for my glass work, and become pieces of art in their own right.
Favourite inspirational locations of mine are South Devon, West Cornwall and the South Downs.
I create my artworks by working with Bullseye glass frits and occasionally enamels, layering translucent glass colours and utilising the textures and effects unique to glass, adding and firing sometimes several layers to create a feeling of depth.
My glass pieces are then framed or mounted on boards to be wall-hung, or placed in wood blocks as free-standing pieces. Sometimes they are created as freestanding waves; some evolve into more functional items.
I have a background in Art and Design including a BA (Hons) Design degree, with a career working in Design and then teaching Textiles and Art.
My glass pieces and drawings are available to purchase (except those marked SOLD - prices and dimensions on request), and to view at the studio. Please get in touch for more details or to arrange a viewing
Drawings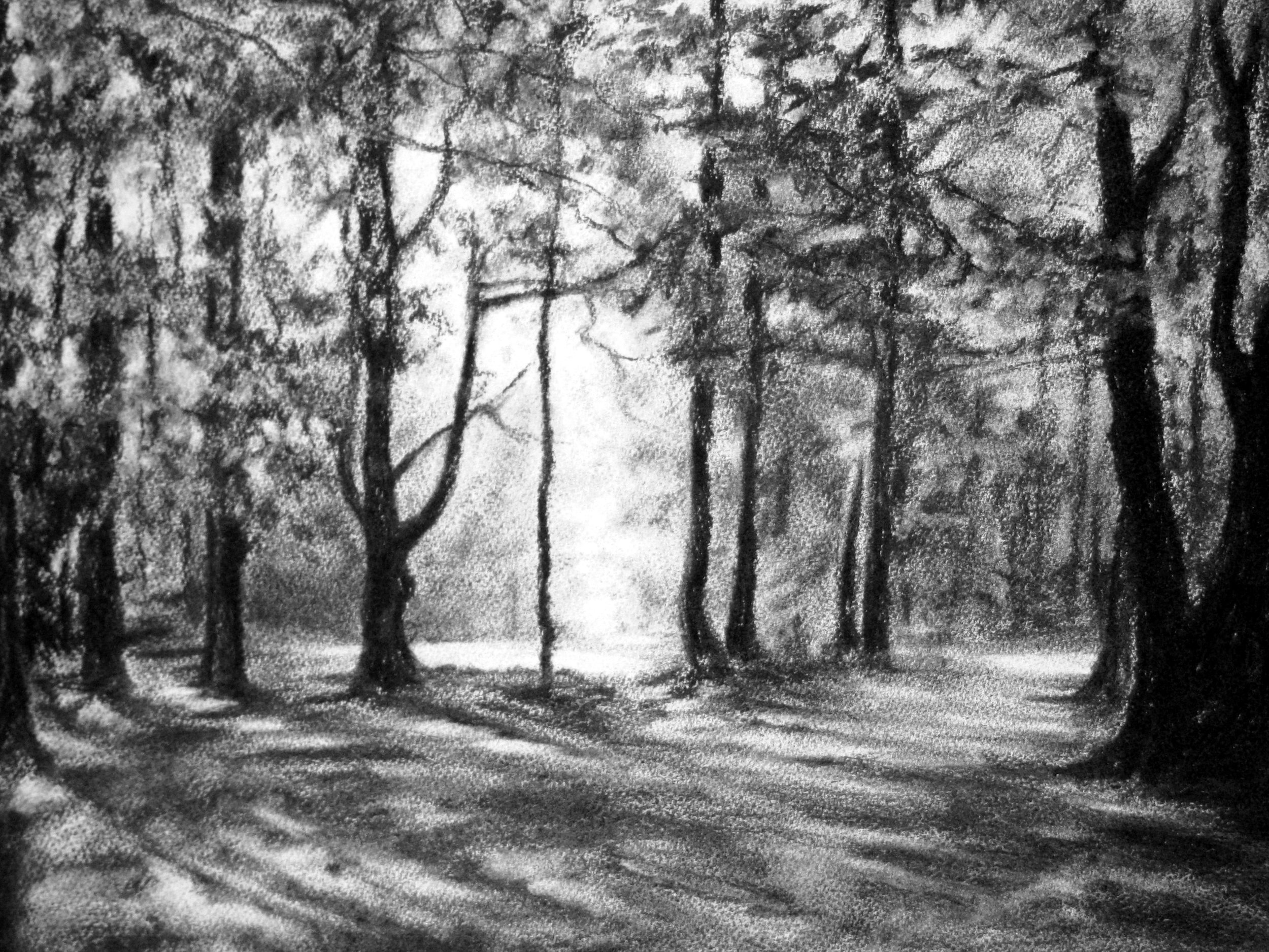 EXHIBITIONS
June 2019 - Stansted Garden Show, Stansted Park
May 2019 - Sussex Art Fair (West), Goodwood
April 2019 Emsworth Arts Trail
February 2019 - Artworks Exhibition, Oxmarket Gallery Chichester
June 2018 - Surrey Artists Open Studios
May 2018 - Chichester Art Trail
April 2018 - Emsworth Arts Trail
September 2017 - Guildford Arts @ Clyde & Co Guildford
August 2017 - Porthleven Lifeboat House Exhibition Cornwall
May 2017 - Chichester Art Trail
February 2017 - Artworks Exhibition, Oxmarket Gallery Chichester
September 2016 - Stride Open Exhibition, Oxmarket Gallery Chichester
August 2016 - Porthleven Lifeboat House Exhibition Cornwall
June 2016 - Surrey Artists Open Studios
May 2016 - Chichester Art Trail
November 2015 - Arundel by Candlelight
August 2015 - Porthleven Lifeboat House Exhibition Cornwall
May 2015 - Chichester Art Trail
December 2014 - 'Journeys' Exhibition Oxmarket Gallery Chichester
June 2014 - CAS Annual Exhibition
May 2014 - Chichester Art Trail
February 2014 - Oxmarket Gallery Open Exhibition
September 2013 - Stride Open Art (Highly commended), Oxmarket Gallery Chichester
June 2013 - CAS Annual Exhibition (Highly commended), Oxmarket Gallery Chichester
May 2013 - Chichester Art Trail
October 2012 - Invited donation of artwork to 'View 2012' Art Auction at the Saatchi Gallery London, in aid of Marie Curie Cancer Care
June 2012 - CAS Annual Exhibition (Commended), Oxmarket Gallery Chichester
May 2012 - Chichester Art Trail
September 2011 - Stride Open Art(Highly commended), Oxmarket Gallery Chichester
May 2011 - Chichester Art Trail
August 2010 - Festival of Quilts, Birmingham NEC